The 80th anniversary of the tragedy in Babi Yar was honored in memory of the victims of Nazism
Solemn events took place in the place where tens of thousands of people were shot 80 years ago.
In Babi Yar, the victims who were shot by the Nazis at the end of September 1941 were honoured at the highest level. The events were attended by the presidents of Ukraine, Germany, Albania and Israel.
Yitzhak Herzog, in particular, announced the creation of a Jewish National Fund in Ukraine. This organization will work to strengthen the family ties between the Jews of Ukraine and Israel. And also – ecology, in particular, they plan to plant trees. Today we have already managed to hold the first such action – in Babi Yar they have created the Memory Alley – made of 80 trees.
The memorial complex "Babi Yar" first published the names of 159 Nazis who killed Jews, gypsies, Ukrainians on September 29 and 30, 1941. These are men from 20 to 60 years old. Most of them returned to civilian life after the war and were not punished. This is only the first part of an extensive study of the tragedy, in the future the list of executioners will be replenished. In the next 5 years, Babi Yar is planned to become one of the largest centers for Holocaust research in Europe. At the expense of the state and patrons of art, a complex of museums and art installations will be built about the tragedy itself, its victims, and the Ukrainian Righteous Men of the World who rescued Jews at the risk for themselves.
"This is a place that is a symbol and the largest mass grave of the Holocaust and at the same time a symbol of attempts to destroy it from our memory. This place should become the main center for the study of the Holocaust in Eastern Europe and the largest museum," -said EJP Chairman Vadim Rabinovich.
The official ceremony was held as part of commemorative events dedicated to the 80th anniversary of the Babi Yar tragedy. In addition to the presidents of Ukraine, Israel and Germany, it was attended by representatives of Jewish organizations that survived the Holocaust, and Ukrainians who saved Jews from death and received the title of Righteous Among the Nations.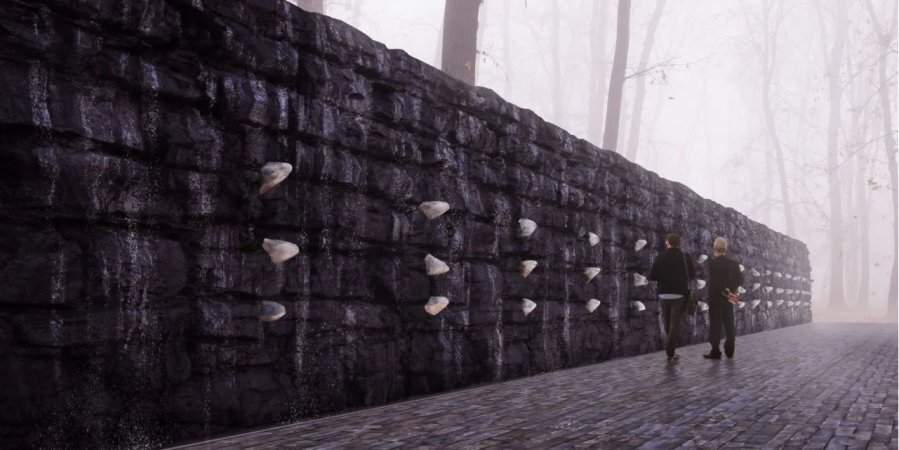 Also well-known artist Marina Abramovich presented a new memorial object in Babi Yar – "The Crystal Wall of Wailing". This is one of the largest art objects in Europe, built over the past decade. Its length reaches 40 meters, and its height is more than 3 meters. The main materials used in the installation are Ukrainian anthracite coal and quartz crystals from Brazil. Raw crystals – symbolize the source of new energy and hope for humanity that the Holocaust will never happen again. And according to the authors' idea, the Kiev Wailing Wall is a continuation of the wall in Jerusalem.