EJP Chairman took part in 80th anniversary of the execution of Babi Yar
On September 15, Kyiv hosted commemorative events dedicated to the 80th anniversary of the execution of Babi Yar. Thousands of people from different parts of Ukraine gathered to honor the memory of those killed during the Nazi occupation of Kiev in 1941-1943.
After the solemn procession, a memorial meeting took place. Its participants, and these are representatives of the Jewish community, the diplomatic corps, caring people of Kiev, representatives of all regions of the country, held in their hands portraits of thousands of children who died in Babi Yar, and talked about one thing: the development of fascism in Ukraine and the repetition of tragic events should not be allowed.
"The blood of innocent men, women, children, old people here will cause revenge for a long time. Just think: children, women, old people were driven here and killed! We are obliged to do everything so that nowhere and never there are no fascist banners! " – called on Vadim Rabinovich.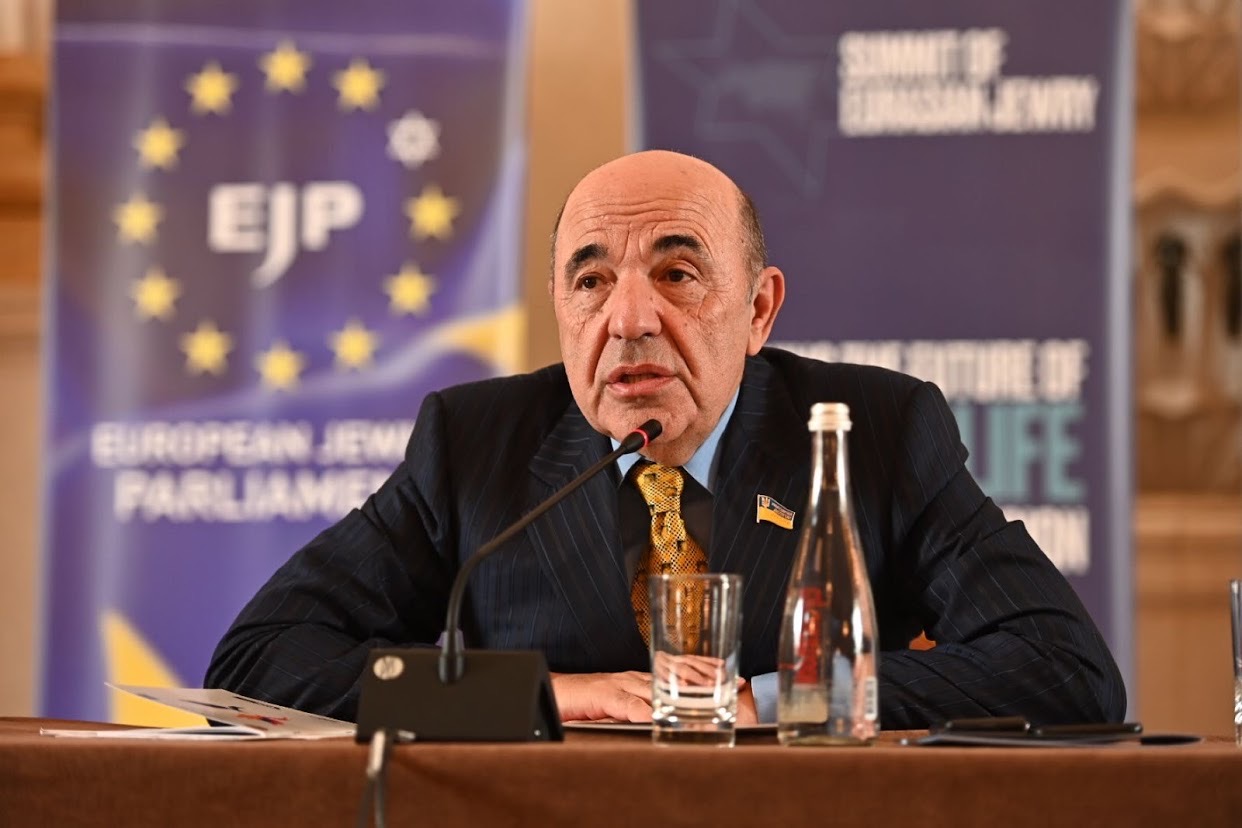 He is sure that such events should be held in Ukraine that would tell people who are murderers and who are heroes; events that would remind of terrible tragedies, like the one that happened at Babi Yar in Kiev.
"I know for sure that we must hold such events, tell people who are the killers and who are the heroes. The main thing is to feel it with your heart, be aware of it with your head and remember this terrible tragedy, "said Vadim Rabinovich.
"Fascism is a tragedy that is beyond politics and human understanding, and we must cut this phenomenon at the root. Those who read the book "Babi Yar" for the first time are surprised that such a thing could happen at all! .. I would not want to interfere with politics here, since power comes and goes, and memory is eternal. We were never afraid of anyone, "stressed Vadim Rabinovich.
According to EJP Chairman, thousands of people who came to the requiem rally in Babi Yar are the answer to those who think that those terrible times are forgotten.
"We remember! And I am glad that up to 10 thousand people came to Babi Yar to honor the memory, representatives of the embassies of Australia, Denmark and Germany came, which carried out a colossal "cleansing" work. We need to follow their example and destroy fascism in any form ".