80th anniversary of Vel d'Hiv attended by EJP member Roger Fajnzylberg
EJP member Roger Fajnzylberg attended the ceremonies of the 80th anniversary of the so sad Roundup of Vel d'Hiv.
On July 16-17, 1942, around 13,000 people were taken to the Winter Velodrome, the Vel d'Hiv, in Paris before being sent on to concentration camps across Europe. It was the largest mass detention of Jewish people by French police in collaboration with the Nazi German occupiers.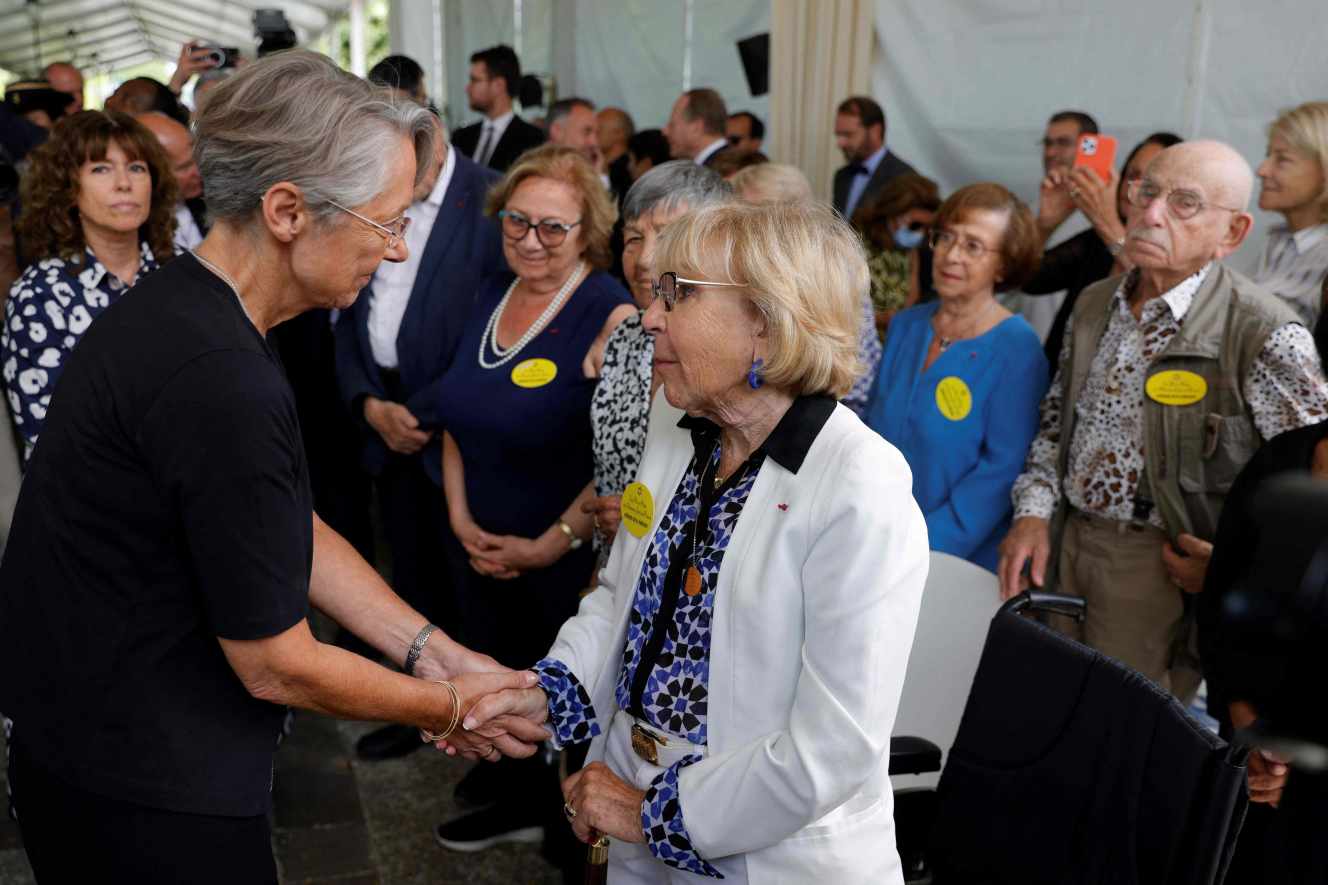 This is how this tragic and sad event went, described by Roger Fajnzylberg: "From the world, once again, great emotion, the pleasure of finding many among those who are the sons and daughters of deportees, surrounding with their affection the few survivors and witnesses of this horror, just like the sons and daughters of French non-Jews who saved children.
Some very beautiful testimonies were said and, in particular, that of Arlette Testyler, a child survivor of the Vel d'Hiv, whose speech made the listeners cry, that of Philippe Labro, a son of Righteous Among the Nations who found such simple words to explain the action of his family near Montauban.
The new president of CRIF, Yonathan Arfi, for his first public outing, expressed what I personally feel in the fight that we must strengthen, sparing neither the extreme left in its anti-Semitic nor the extreme right and its procession of parliamentarians that we must not trivialize then event and remember it with all the stories and events. I was also impressed by a well weighed speech from our Prime Minister, which confirms the commitments of the Republic."
"We have not finished with anti-Semitism, it is still there – stronger and more rampant," said Rojer, citing examples of anti-Semitism in acts of terrorism, in graffiti on walls, on social media and as something that crops up in debates on some TV channels.
Events to mark the anniversary on Sunday included wreath-laying ceremonies at the site in Paris where the velodrome used to stand and at Pithiviers train station 100km south of Paris, from which eight trains departed carrying French Jews to the Auschwitz-Birkenau concentration camp in Poland.
After 50 years of silence on the part of the French authorities, in 1995 Jacques Chirac acknowledged France's responsibility in sending thousands of Jewish people to their deaths. "That day, France carried out the irreparable," he said in a historic speech. In July 2012, François Hollande went even further, declaring that "This crime was committed in France, by France." Then, in 2017, on the 75th anniversary of the roundup, Emmanual Macron reiterated France's responsibility and called to fight anti-Semitism, in the presence of the Israeli prime minister at the time, Benyamin Netanyahu.