16th February, 2012 First ever European Jewish Parliament inaugurated in Brussels
European Jewish Parliament is celebrating its 10 year anniversary.
The inaugural meeting of the 120 elected members of
the first ever European Jewish Parliament (EJP), described as a new and innovative forum to voice the
thoughts, beliefs and ideas as well as concerns of
European Jews, took place in February 2012 at the
European Parliament building in Brussels.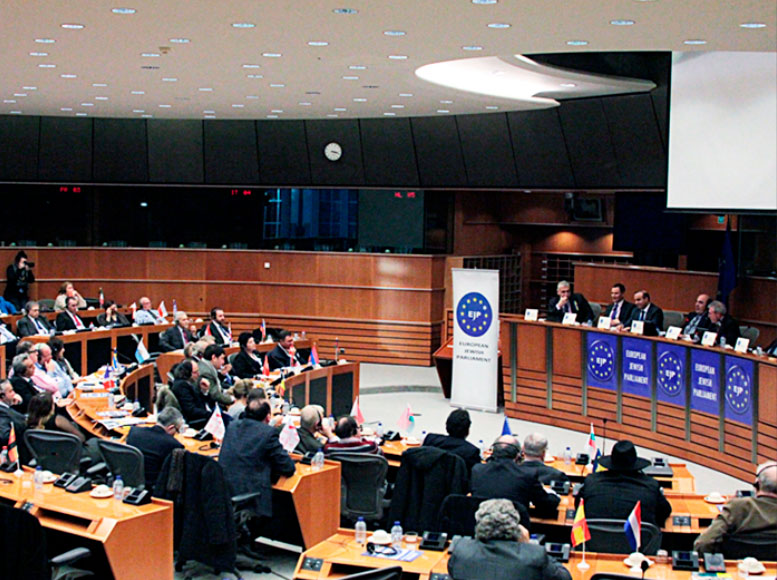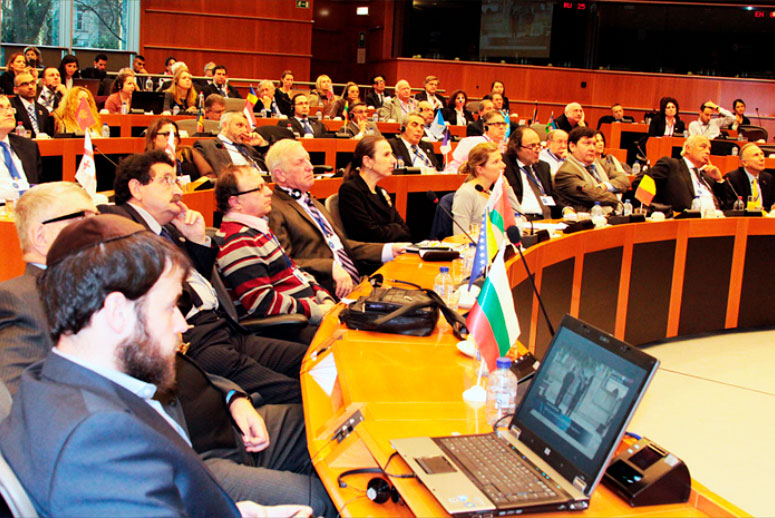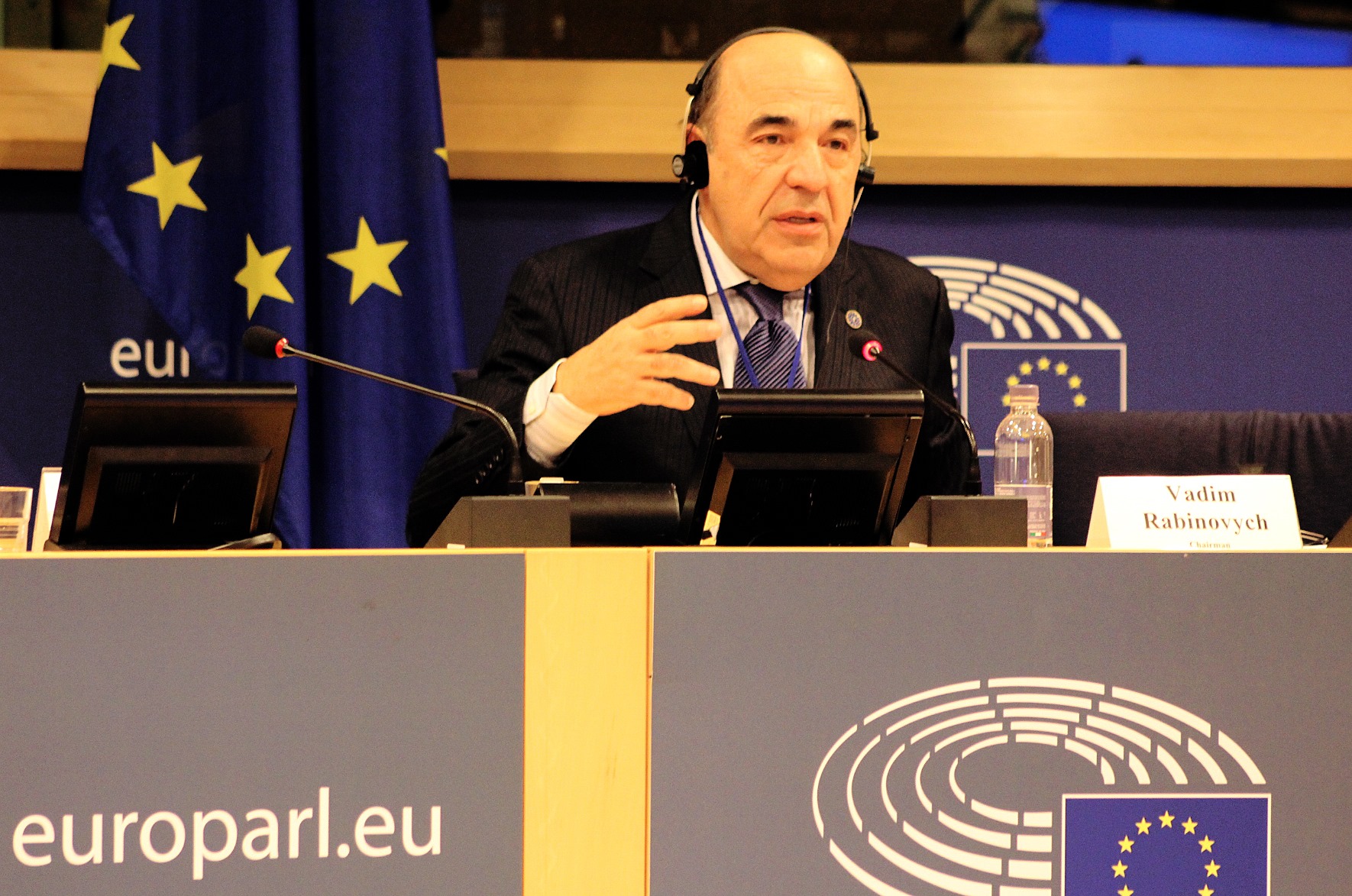 "In those difficult times for the world and the Jewish people, our
organization can not stand aside and we are to intensify our work.
It is necessary, having corrected the imperfections of the past,
continue building a truly influential European Jewish organization.
The developments and achievements of the previous years will
give us a possibility to gain success together".
The European Jewish Parliament
logo is modelled on the flag of Europe's crown of 12 golden stars with 5 rays on a blue background.
Instead, the EJP logo uses a
crown of 11 golden stars with a 12th star being a white Star of David, stylized as on the flag of Israel, on a blue background.