The opening of a monument to the victims of the Holocaust in Moldova
Here, in Moldova, as elsewhere, Covid-19 largely determines the activity of public life.
However, the opening of a monument to the victims of the Holocaust of 1941-1945 took place in the city of Cahul, Moldova on July, 21.

"Taking into account that the history of the Holocaust on the territory of Moldova was hushed up and even denied for decades, the opening of the memorial is not only a tribute to the memory of the victims of the Holocaust, but also a celebration of the truth that sheds light on the true tragedy of the Jewish people." – said Iosif Shats, member of European Jewish Parliament and the active member of Jewish community in Moldova.
July 21, 2020 marked an important event in Cahul – on the site of the one that existed in 1941-1944. a memorial to those killed at the hands of Nazi criminals was opened in the ghetto. 79 years ago, on the former Tankistov Street (now – Stefan cel Mare Street # 37), according to the data of the National Archives of the Republic of Moldova, the Holocaust Memorial Museum in Washington and the testimonies of former prisoners, the occupants set aside a place for keeping about a thousand Jews of the city and adjacent settlements. There, on the orders of the Romanian dictator and the war criminal Ion Antonescu, mass executions of Jews were carried out. Thousands of civilians were killed.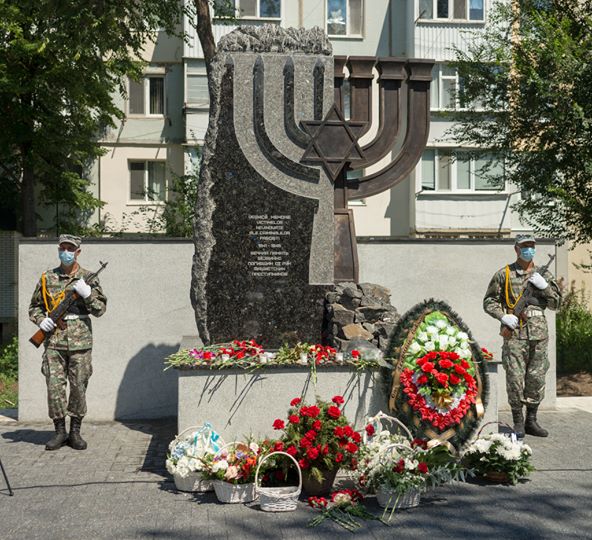 "The monument in Cahul is a sign that perpetuates the memory of the victims of the ghettos, concentration camps and places of mass executions organized on the territory of Moldova during the Holocaust. Each of these places deserves to be noted, and the memory of the fallen is immortalized." – added Iosif Shats.
The right to open the monument was given to the Chairman of the Jewish Community of the Republic of Moldova, Alexander Bilinkis and the former prisoner of the ghetto Sofia Zvonareva.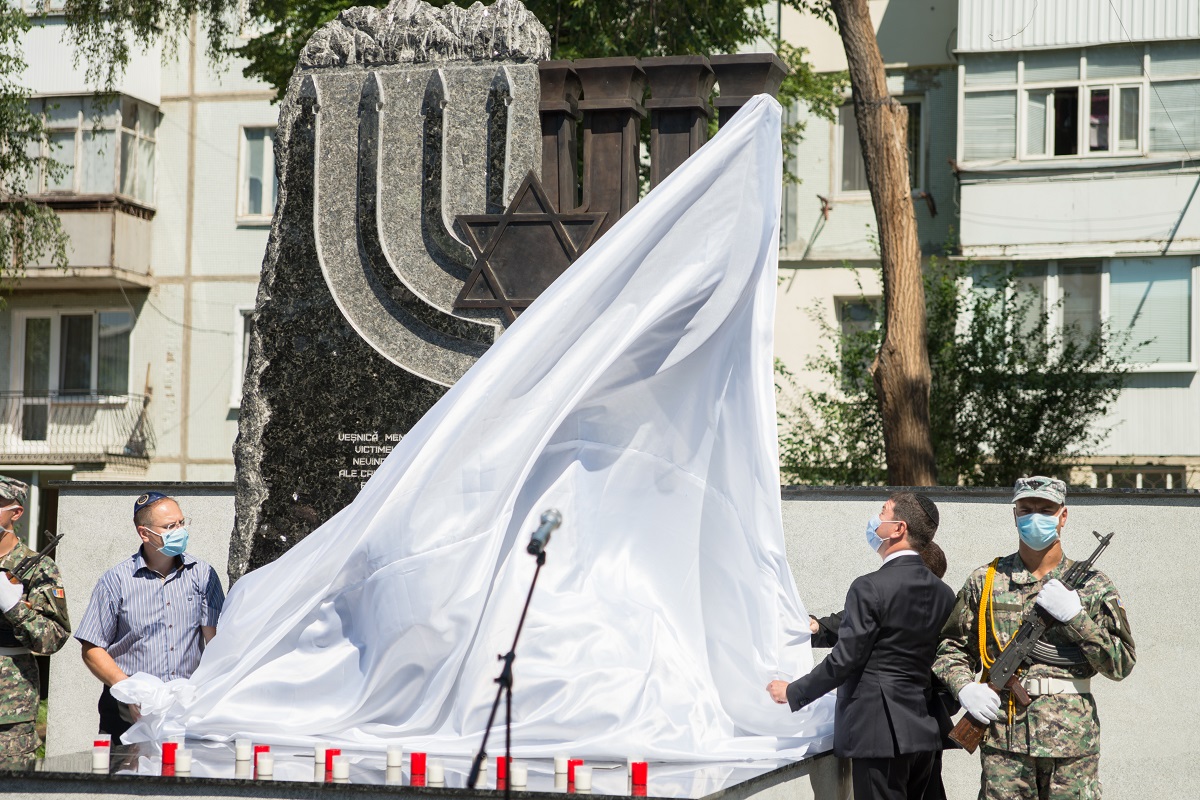 "I hope that the erected monument will become a place where schoolchildren will learn about the difficult but instructive pages of our common history. We have no right to keep silent and evade answers, as from our children as from ourselves. The Holocaust is part of the history of this region, part of our history. Denying is not only useless, but also punishable. By raising children in the spirit of tolerance and respect for the highest value, human life, we are building a different society; a society that will not allow such tragedies to recur", said Alexander Bilinkis.