European Jewish Parliament is outraged by the carnival in Belgian city displaying dozens of antisemitic costumes
European Jewish Parliament is outraged by the carnival in the Belgian city of Aalst featuring hatred against Jews on Sunday one year after antisemitic floats depicted Jews in a stereotypical way.
EJP firmly condemns this unacceptable usage of stereotypes, of referents stigmatizing communities, human groups on the basis of their origins leads to divisions and jeopardizes the living together.
Moreover, despite calls for Jewish groups and the Israeli Foreign Minister to the Belgian authorities to ban such display of antisemitism the carnival took place.
The parade featured dozens costumes of black-clad orthodox Jews as many-sized bugs, complete with papier-mâché insect shells and legs which invoked the Nazi-era dehumanization of Jews as vermin.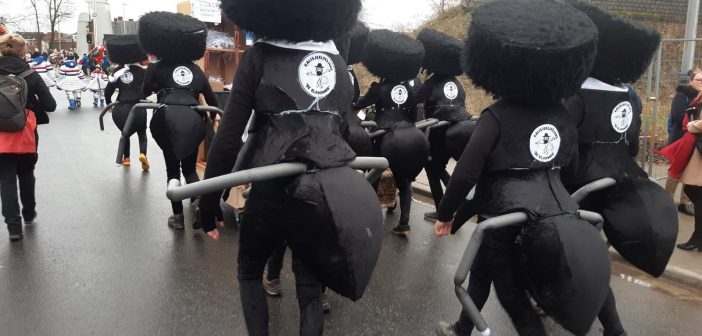 EJP calls for The European Commission  to consider an Article 7 procedure as the Belgian authorities did nothing to prevent the outright antisemitic costumes, which clearly violate the EU's founding values, built on the lessons of the Holocaust and World War II. As the host of the EU institutions, Belgium has a particular responsibility to respect human dignity and human rights, including the rights of minorities.
According to the EU Agency for Fundamental Rights' December 2018 survey of some 15.000 Jews, there was an alarming rise of antisemitism in Europe and particularly in Belgium. The survey showed that 86% of Belgian Jews – second only to French Jews with 95% – are worried about antisemitism.