EJP member and International Director of the Simon Wiesenthal Center Shimon Samuels: Anti-racism rally in Paris infiltrated with hatred of the Jews and Israel
"As in last year's infiltration of the 'yellow vests' demonstrations by antisemitic, ant-Zionist and Holocaust denying neo-Nazis, so yesterday,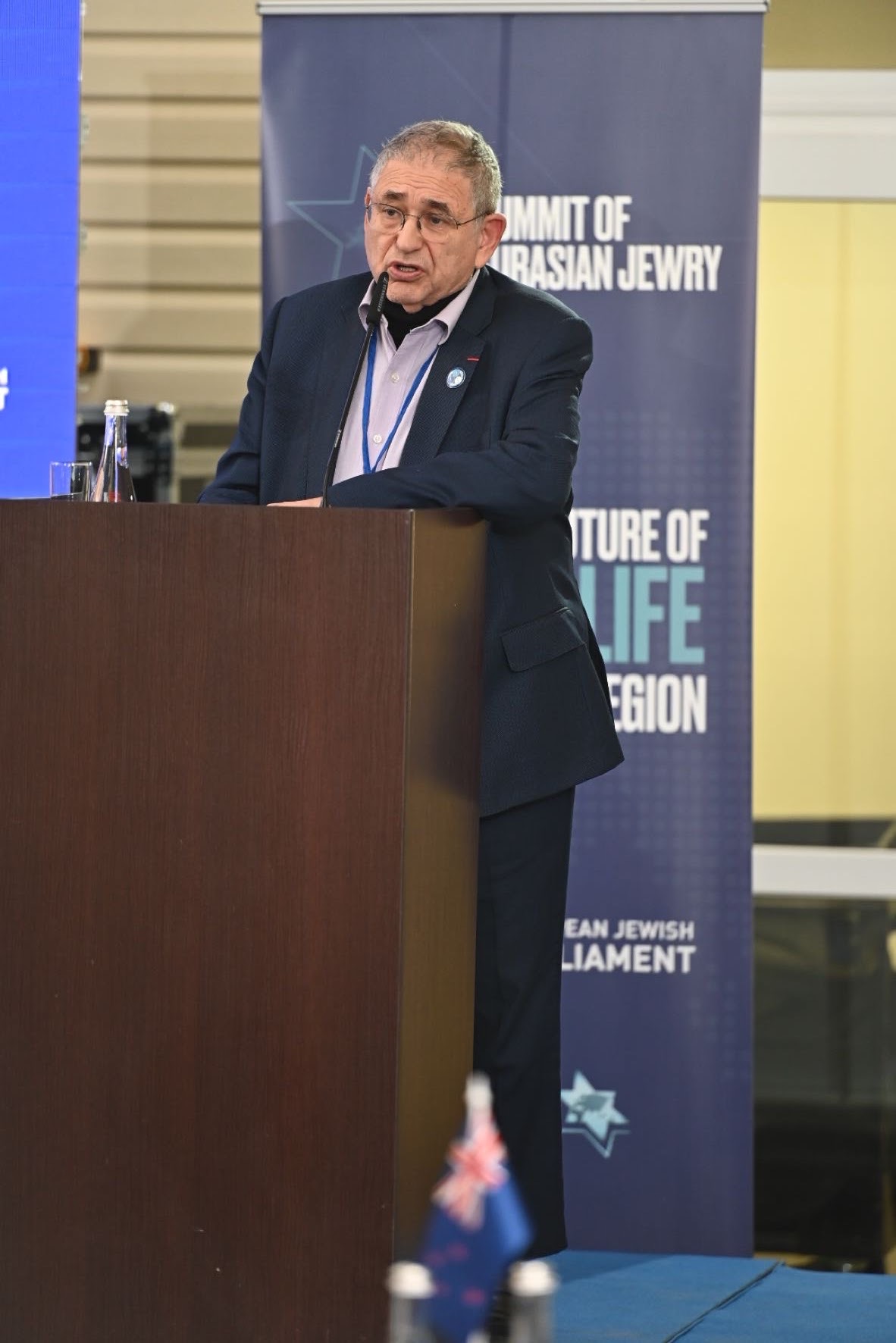 Jew-hatred was exposed at the rally inspired by 'Black Lives Matter','' stated Shimon Samuels .
French weekly 'Valeurs Actuelles'' posted a video, widely shared on social networks, showing protesters haranguing right-wing activists of Generation Identity, who came to display a banner denouncing "anti-white racism" on the roof of " a building next to square. In response, protesters were heard yelling "dirty Jews," at the counter-protesters. The police prefect has reported these remarks to the magistrates.
In addition, protesters were seen wearing t-shirts reading "Justice for Palestine," and waving Palestinian flags at the event. Placards being held aloft included the phrase "Israel, laboratory of police violence," and another banner read "Stop the massacres by Israel. Liberty and justice for Palestine."
Samuels called upon the leaders of ''Black Lives Matter'' to publicly condemn antisemitism, whether from extreme right or far left infiltration into their movement.''
In the United States too, groups on the far-right and far-left, including pro-Palestinian organizations with links to terrorism, have been engaged in a campaign to co-opt the Black Lives Matter movement to promote antisemitism and delegitimize the State of Israel.