Albania unveiled a Holocaust memorial
"The inauguration of this recent stone memorial in Albania comes as an encouragement, especially through tough times in Israel and globally. This is particularly significant during the worldwide coronavirus pandemic, where there are also troubling signs developing of violence and fanaticism", – said Geront Koreta, EJP member and Head of Albanian Jewish Community.
This is a significant event not only for the Jewish community but also for all the Albanian people. It demonstrates the readiness of people to embrace past, except the tragedy and pass it to the next generations. This memorial will be our legacy and a huge step to humanity. This memorial represents an advancement in the already warm relations between Israel and Albania. At a time when anti-Semitism is increasing in other parts of Europe, Albanian officials are demonstrating, once again, their commitment to Israel and the Jewish people.

said Geront Koreta in his speech.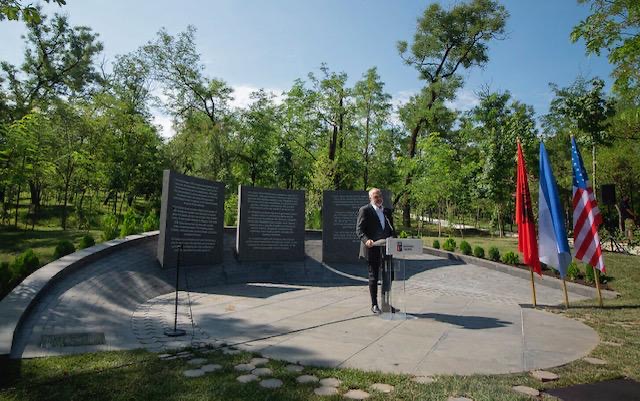 Albania unveiled a Holocaust memorial in the capital on Thursday to honor the dead and the Albanians who protected Jews from the Nazis.
The marble memorial was put at an entrance to Tirana's Artificial Lake Park, close to Mother Teresa Square. The inscription was written in three languages — English, Hebrew and Albanian — and it said that "Albanians, Christians and Muslims endangered their lives to protect and save the Jews."
The Nazis murdered 6 million people, but Albania was the only country where no Jews died or were handed over. Albanians protected their few hundred Jewish friends, and helped other Jews who fled from Germany and Austria by either smuggling them abroad or hiding them at home.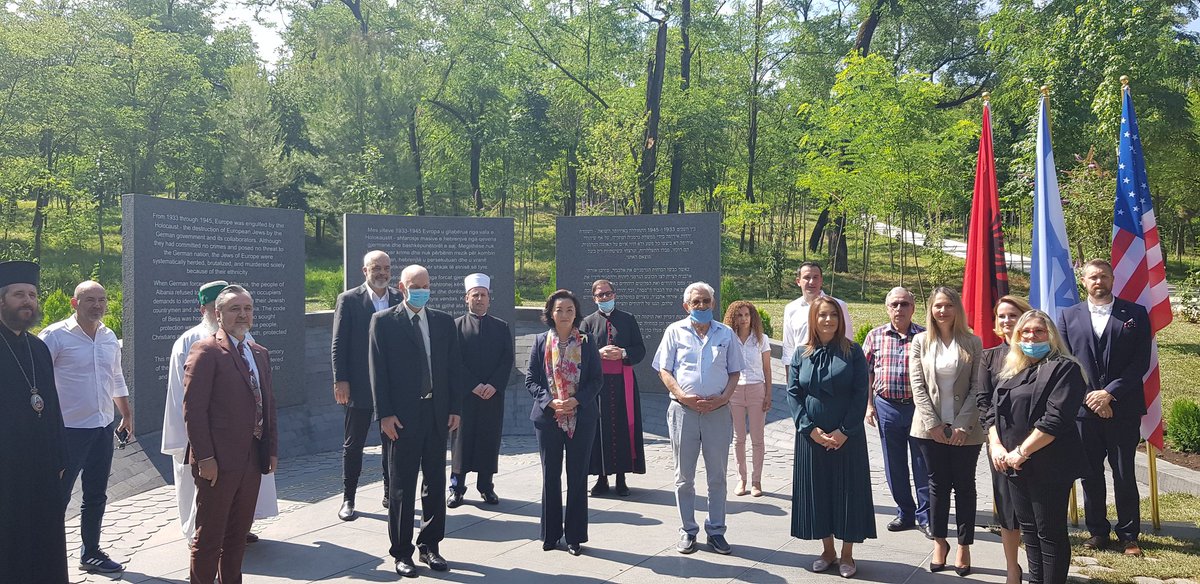 Leading officials from Albania, the United States, and Israel were at the event, as well as representatives from various Albanian religious groups. Descendants of Albanian families who rescued Jews were also in attendance. Albanian Prime Minister Edi Rama spoke about the importance of the event for the Albanian people, in telling the story of the saving of the Jews during World War II.